About
How might we effectively utilize technology tools to truly transform the student learning experience?

In 2013 we coined the term HyperDoc to define the digital lessons we were creating. Teaching with HyperDocs got us really excited about personalizing our lesson plans and instructional delivery. Our students were engaged and excited again! Teaching with HyperDocs has been the ultimate change agent in our classrooms and we hope it is for you too!
HyperDocs, a transformative, interactive Google Doc replacing the worksheet method of delivering instruction, is the ultimate change agent in the blended learning classroom. With strong educational philosophies built into each one, HyperDocs have the potential to shift the way you instruct with technology. They are created by teachers and given to students to engage, educate, and inspire learning. It's not about teaching technology, it's about using technology to TEACH.
Things you can do with a HyperDoc
A true HyperDoc is much more than some links on a document.
Creators deliberately choose web tools to give students opportunities to Engage • Explore • Explain • Apply • Share • Reflect • Extend the learning.

Digital collaboration is choreographed to give every student a voice and a chance to be heard by their classmates.

Critical thinking and problem-solving skills can be developed through linked tasks.

Students have an opportunity to create authentic digital artifacts to show what they know and connect with a wider audience.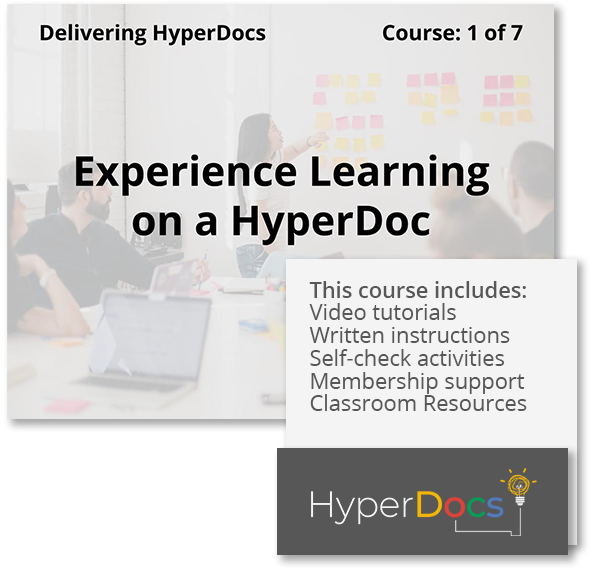 Start learning about HyperDocs today with our introductory course bundle!